West Wind Dog Training provides one on one work for you and your dog using positively based methods.
I do not discriminate based on age, breed or source of your dog. My goal is to help you create a good relationship with your dog(s) in the most humane, positive ways possible.
Consults and different packages are available. Services include:
Behavioral consults/evaluations
Private work (two packages offered)
Dog/Child safety lessons
Clinics for veterinarians, groomers, rescue groups, dog clubs, etc.
Private beginning conformation work to help prepare for conformation showing.
If you want to hold group classes for puppy buyers, rescue foster homes, etc., we can work something out!
Please visit the SERVICES & FEES page for more information.
Karen Peak is a member of the Pet Professional Guild and International Association of Animal Behavioral Consultants.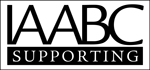 West Wind Dog Training is licensed and insured - serving Prince William County, Va and surrounding areas.